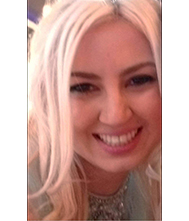 My name is Coach Shurouk. I am a certified life coach and my main focus is to bring out inner potentials and skills and to empower others to look at life from a positive perspective. I specialize in teaching stress and anxiety coping mechanisms. I believe in the importance of the holistic approach and integrate it into my coaching program by utilizing the cognitive behavioral therapy technique. By utilizing the cognitive behavioral technique, it lessens negative thoughts and brings out the best version of a person's inner qualities. I believe in self efficiency and having the proper tools to take into consideration when needed. This is where I implement the core importance of meditation and mindfulness. Learning how to understand one's thoughts and behaviors and how they intertwine with one another brings a sense of balance in one's heart and mind. I also integrate breathing techniques into my coaching sessions as they are the core element of balance in one's life.
I am very interested in charitable organizations, volunteering, mentoring and empowering others. A few of my favorite hobbies include dancing, singing, travelling, learning new languages and learning about new cultures.
I love what I do because it goes deeper than what the eye can see and when the soul begins to feel a change, a person's energy begins to move mountains and I am ready to build a whole new world with you!