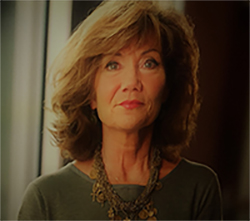 Primary Counselor
MS. LCAS, MAC
As a featured Interventionist on the award winning television show, A & E "Intervention", Sylvia has a Master's of Science in Addiction Counseling. She is a Licensed Clinical Addictions Specialist, a Master Addictions Counselor, and a Certified Clinical Supervisor Intern. Sylvia serves on the board of directors for NCSAPPB and APNC. She also has training and experience with trauma. Sylvia has worked in the treatment arena for years and has watched countless persons unnecessarily lose their lives to the debilitating disease of addiction. Her passion for recovery transcends even the most difficult barriers.
With many years in recovery, her captivating, educational lectures focus on current trends in the world of addiction and recovery. Sylvia's therapeutic techniques determine that a person can transition from   the pain of addiction while employing the recovery skills that can bring hope to anyone. Her work with clients who have both mental health and substance abuse issues demonstrates her holistic approach to treatment planning and recovery.
Sylvia believes that everyone can and will recover – if they are willing to work for it.