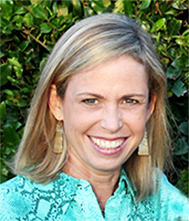 Masters in Counseling: Addictions Track
National Certified Counselor; Licensed Clinical Addiction Specialist – Associate
Becca is responsible for counseling individual clients, facilitating group therapy sessions and conducting psycho-education classes.  She graduated from UNC-C with a Masters' degree in Counseling: Addictions Concentration.
She has a breadth of life experience in the helping field as a volunteer counselor, counseling intern and community mentor that informs her practice in addition to her formal education.  In addition to the above designations, Becca is also pursuing licensure as a Licensed Professional Counselor – Associate.
She joined the Choices for Recovery team in January of 2019.