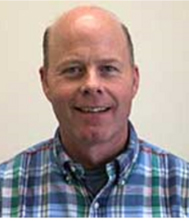 Clinical Director
LPC, LCAS
Mike is a Licensed Professional Counselor and Licensed Clinical Addiction Specialist with a Masters in Mental Health Counselling. He believes in a holistic approach that uses effective interventions and strategies based on an individual's needs, strengths, and readiness to change. The hope is for any individual to maximize strengths, reach their potential, find viable solutions, and RECOVER. Mike is committed to providing individuals and families with effective tools and resources to maintain recovery from the disease of addiction.
His current personal and professional experience lends to a person-centered, solution-focused, cognitive-behavioral, reality/choice, and existential approach to help. The focus is delivering services in a genuine, caring, and empathic manner, while using meaningful and beneficial interventions and strategies. Mike also strongly believes in holistic practices and enjoys creative techniques like positive intentional activities and 12-step recovery. On that note, he has his own deeply meaningful story of 12- step recovery that fuels a passion for helping.
Mike started his career in the behavioral health field in 1990. He has extensive clinical and administrative experience in the public and private sectors. Mike has been working as an independent contractor providing counseling and consultative services for the past several years. He enjoys spending time with his family and friends, reading, camping, hiking, and being outdoors.